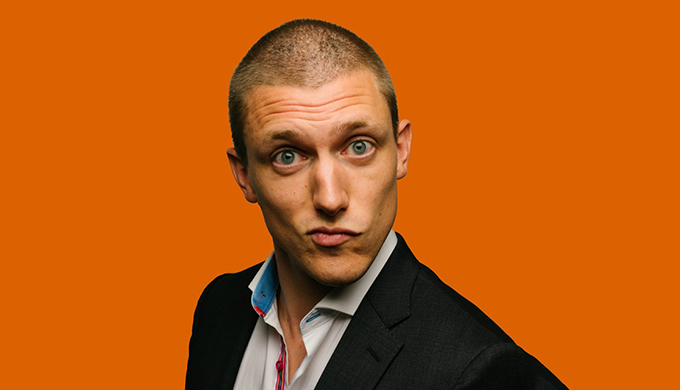 Marnick Vandebroek is a frequently asked and highly rated Belgian keynote speaker and trainer on the topics of storytelling, leadership communication and personal branding linked to driving innovation, digital transformation and change within organizations. He helps, trains and coaches over one hundred business owners, managers and professionals all across Europe to express themselves in the most powerful way. He works with people from multinational brands to promising start-ups and scale-ups that want to inspire both themselves and others into taking action. He runs his business, Stand Up Company, together with his wife and business partner, Natalie Vandergraesen and is also the author of the business book Stand Up to Stand Out: Expressing yourself in the most powerful way.
Marnick has a background in digital marketing, HR, stand-up comedy, is a certified NLP (neuro-linguistic programming) practitioner and just a stand-up guy. On a personal level, he is happily married and has two amazing cats.
In addition, he loves writing, drawing, comedy, obstacle runs and pumping iron in the gym like Arnold Schwarzenegger.
What can you expect at the lecture?
The goal of this speech is to empower the HR leaders present, to show them how easy it is to create an interesting story and deliver it with enthusiasm. And all this with a huge dose of laughter! We recommend not to miss it!