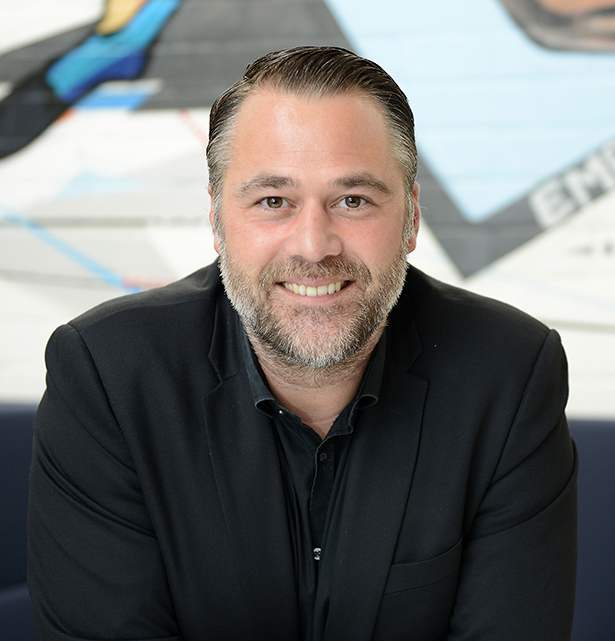 If you are looking for a plain lecture, book a grey-haired professor, we advise you not to come in the first 30 minutes of our event. If you are looking for an activating, motivating experience, Johan Driessens (B) is your man. He is the global emerging employer branding leader of 2018. The Best Employer Branding Agency of Belgium award winner 2021 and is always at the forefront of the industry. His unconventional but highly effective approach has helped hundreds of businesses set up and refine employer brands all over the world into unbelievable experiences. He is frequently booked for events in many different countries because he is a guarantee for high energy during your event. He is the CEO, Chief Enthusiasm Officer, and founder of tHRibe World, a unique eco system of HR companies that are different. Because he believes; "different is better than better".
Johan has more than a decade of experience in Employer branding and is the author of the book "how to live a more enthusiastic life in 5 days". He is a father of 2 beautiful boys and is a fervent supporter of his local football club.
His alter ego is Superman, and a quick Google search might help you discover why!
WHAT CAN YOU EXPECT AT THE LECTURE
The immersive employer brand
Everything is employer branding.
Rethink your approach on attracting and keeping the right talent.
What can you learn from experience marketing that will help you become an employer of choice?
Different is better than better.
Add experience.
WHAT CAN YOU EXPECT AT THE WORKSHOP
How to win the war for talent? Start keeping your talent!
Everybody is fighting for a talent, right? In this workshop, Johan will lead you through (secret) ingredients important for successful employee engagement with real examples. Find out how to start winning in the talent marketplace!