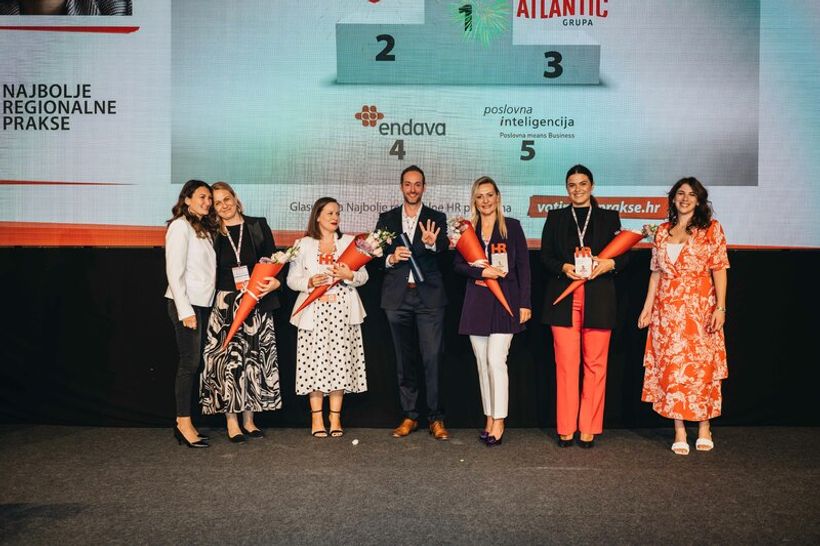 The award for the best HR practices recognizes the dedicated and planned work of companies and organizations, teams and individuals who excel in human resources management.
The curtain has come down on the jubilee, 10th HR Days conference.
Our two-day gathering this year gathered more than 600 HR experts from Croatia, region and the world who joined us once again in Rovinj. In addition to lectures by exceptional domestic and foreign HR experts, debates on current topics and practical workshops, this year's conference also offered content that none of our conferences can and should not do without - the awarding of awards to the best HR practices of the past year.
MojPosao has been awarding this award since 2010, and this year the expert jury composed of professionals from the field of human resources had to go through 49 applications.We can add the adjective "regional" to this year's edition, because for the first time applications for HR internships came not only from Croatia, but also from Bosnia and Herzegovina, Macedonia, Slovenia and Serbia. Our expert jury, which included Vanda Lugarov from MojPosao, Mojra Dautović, Bruketa&Žinić&Grey, Antea Popović from Victus Group and Željko Antolić from Ericsson Nikola Tesla, had the task of selecting five finalists.
According to their judgment, this year's finalists are: Webpower Adria d.o.o., Belje Plus d.o.o., Poslovna inteligenija d.o.o. from Croatia, Atlantic Grupa d.d. from Macedonia and Endava d.o.o. Belgrade from Serbia.
The audience casts the deciding vote
In order to help the jury in choosing the best ones, every year we add an additional member to the judging panel - our audience, that is, the participants of the conference. Before the awards ceremony, representatives of the HR departments of the companies that entered the finals gave short, ten-minute presentations, which were followed by audience voting. Here are the final results:
The company that earned the first place is Webpower for its original project Four-day work week. Second place goes to the company Belje for the project Be Agri Future, while the third place went to Atlantic Grupa with project Atlantic Bank.
HR practices are back this year, and we are looking forward to new applications of innovative projects that promote the role of HR in companies and thus improve the quality of their employees' work and business results.