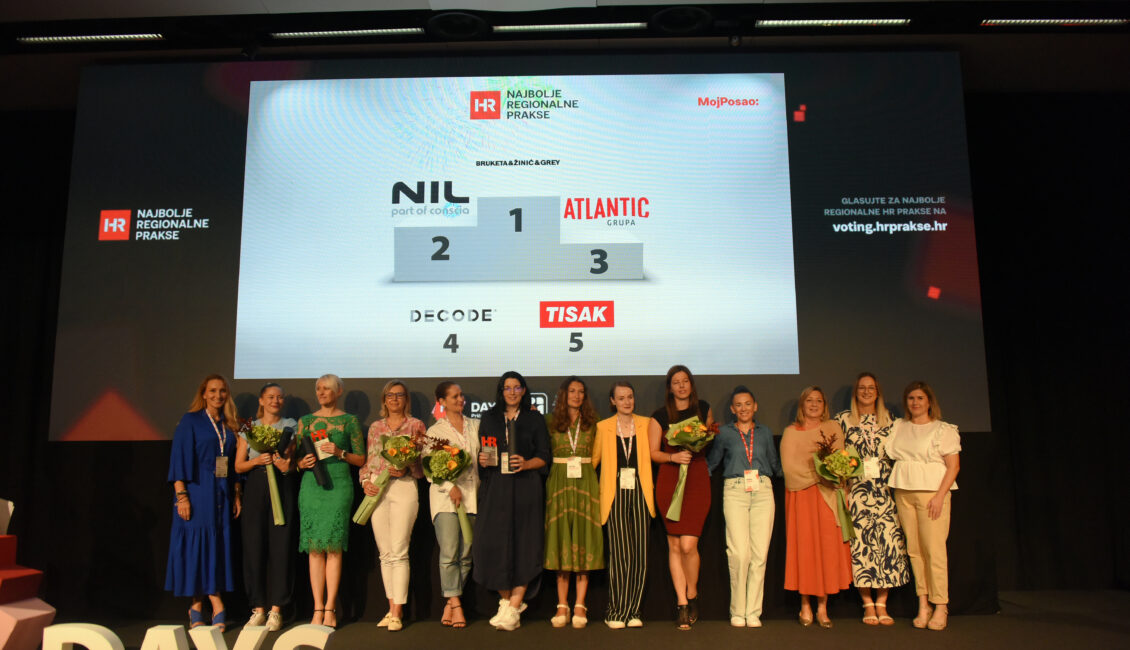 The award for the best HR practices recognizes the dedicated work of companies and organizations, teams and individuals who excel in human resources management.
Our story is slowly coming to an end and we say goodbye to the 11th HR Days conference. This year's two-day meeting brought together more than 600 HR professionals from Croatia, the region and the world who joined us once again in Rovinj. In addition to lectures by exceptional foreign and domestic HR experts, debates on current topics and practical workshops, this year's conference also offered content that none of our conferences can and should not do without - awards for the best HR practices.
MojPosao has been awarding this award since 2010, and in the meantime, slightly more than 280 practices have passed through the hands of our jury. Our expert jury, which included Vanda Lugarov, MojPosao; Barbara Periša, Zubak Group; Nataša Margetić Lukić, Business Intelligence and Emira Duratbegović, AS Holding, had the task of selecting five finalists.
According to their judgment, this year's finalists are: NIL d.o.o., ATLANTIC GRUPA, DECODE, Bruketa&Žinić&Grey and Tisak plus d.o.o.
The audience casts the deciding vote
In order to help the jury in choosing the best ones, every year we add an additional member to the judging panel - our audience, that is, the participants of the conference. Before the awards ceremony, representatives of the HR departments of the companies that entered the finals gave short, ten-minute presentations, which were followed by audience voting. Here are the final results:
First place was won by the company Bruketa&Žinić&Grey with the project Biž&Bob. The second place was won by the company NIL d.o.o. for the project RESET: Why focus on people&culture pays off, while the third place went to ATLANTIC GROUP with the project Value Day​​2022.
HR practices will return next year as well, and we are looking forward to new applications of innovative projects that promote the role of HR in companies and thus improve the quality of their employees' work and business results.