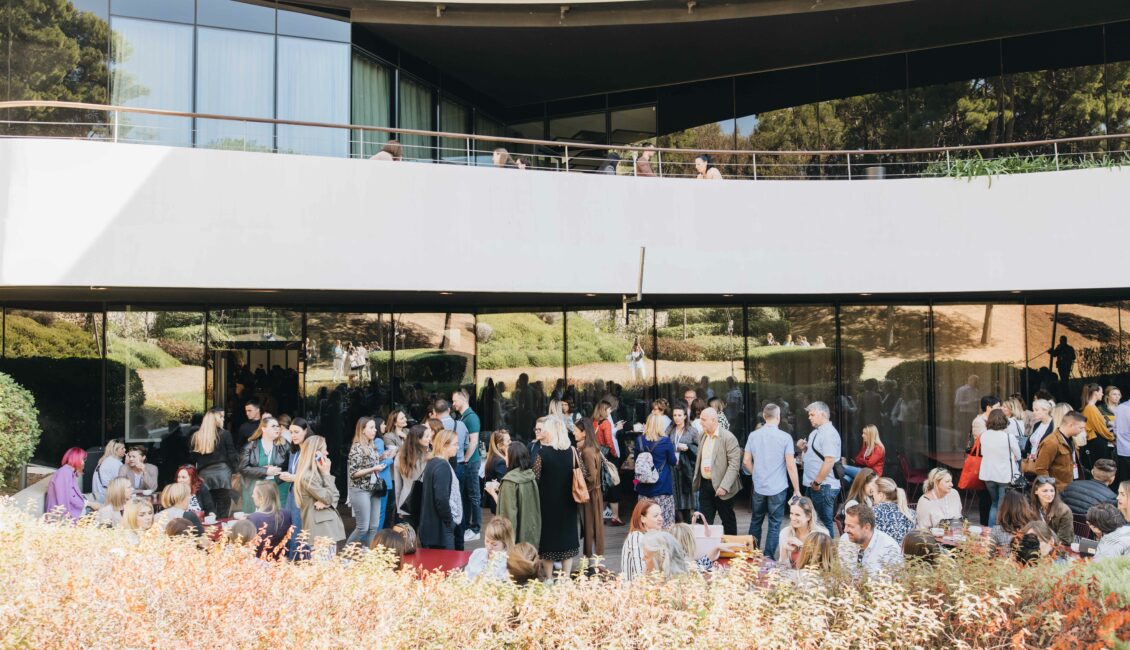 At the end of summer, on September 20 and 21 in Rovinj, be part of the largest regional rendez-vous of the HR community!
If you belong to the company of those who tirelessly search for inspiration, exchange of knowledge with professional colleagues and a mountain of positive energy, you simply, simply, really and truly must come to Rovinj on September 20 and 21 in order to experience (and live!) all that offers the largest regional rendezvous of HR professionals from Croatia and the region - the HR Days conference!
This year's, eleventh in a row, edition of the conference will bring together some of the best lecturers from the world of human resources, who will introduce us to current topics and trends such as: HR Strategy, HR Business Partner, Learning&development, Total Rewards, Employee experience, Generation gap, Best regional HR practices, Data Driven Employer Branding, Leadership&Motivation, Stand Up To Stand Out, Resilience and Dealing With Change, Artificial Intelligence in HR, and there is also a Masterclass and various networking workshops.
However, that's not all...
Below we present 11 reasons why this year's, at the same time, the 11th edition of HR Days represents a fantastic professional and life experience!
A conference with tradition...
The first Days were held some time ago in 2013, with the aim of promoting the then relatively young profession and connecting people who have decided to devote their careers to the development of human resources. Ten years and countless lectures, workshops and constructive discussions later, we believe that this goal has not only been achieved, but exceeded. In the meantime, Daysi has become the epicenter of HR events and the place to which all roads related to the world of human resources lead. It will be the same this year.
The region (and the world) in the palm of your hand!
Regardless of how much experience and knowledge we have, there is always room for learning and growth. Getting to know colleagues from the profession, especially those who come from different life, business or cultural environments, gives us a unique opportunity to expand our horizons. This year's conference will once again bring together the regional HR community, as well as a whole host of world-renowned HR experts from whom you can learn a lot. All you need is to prick your ears!
Trends that shape the world of work and HR
The labor market, that exciting and change-prone cosmos, was overwhelmed by the emergence of new trends. Some of them, such as remote work, which until a few years ago was only reserved for the few, have become part of our everyday life and it is hard to expect that we will return to the 'old' way. We will probably have to wait for some time to assess the far-reaching impact of some other novelties, such as The Big Quit, Quiet hiring or The Great Regret. And in the meantime, some "new winds" have already blown. Which one, you ask? We will find out more about this at the end of September in Rovinj!
How do the best one do it?
By now, you must have heard the saying a million times that it is better to 'learn from other people's mistakes than from your own'. While we don't deny the value of that advice, Daysi has advised something else since its inception. Instead of focusing on how something should not be done, since 2011 we have been directing the 'HR spotlight' towards companies that have increased employee satisfaction, work quality and business results with their ingeniously designed, original and effective practices.
In other words, we reward the Best HR practices! Find out who this year's laureates are, get inspired and come up with solutions that will benefit your company.
Masterclass for those who "want to know more"
The role of modern HR professionals is becoming more important and more complex every day. Not only are they no longer considered an 'extended arm' of the former personnel service, which was primarily concerned with collecting endless paperwork and tedious administrative tasks, but increasingly they have a strategic role within companies. Therefore, work on acquiring additional knowledge and skills is necessary. At the Masterclass that will be held as part of this year's conference, you will learn how to set priorities and design an HR strategy that will really leave a mark.
Networking and acquaintances that remain
The English poet John Donne hundreds of years ago came to the conclusion that 'no man is an island, all by himself'. We can say the same thing for every HR person, especially for those who keep to themselves. Independence and relying solely on our own resources can take us to a certain point, but not further. For something more, we still need people. Team work and exchange of ideas.
Participating in the HR Days conference is an ideal opportunity to branch out and enrich your network of contacts, meet interesting colleagues from the profession, and make acquaintances that will last even after the curtain has come down on the conference.
Round tables where everyone is welcome
Despite the fact that it has always been quite colorful, with the entry of Generation Z into the story, the labor market has become generationally diverse as never before in history. For example, in the front office of some companies today they may sit and work together in the so-called Baby boomers and members of generations X, Y and Z. Such a scenario, on the one hand, can result in constructive discussions and an uninhibited exchange of ideas, but also in a lack of understanding, or the emergence of a generational gap. This will be one of the topics we will deal with during the panel at this year's Days. In addition to the generation gap and the challenges it brings, we will also emphasize the increasingly important issue of Data Driven Employer Branding.
Medicine for every soul... Matija Cvek!
He really has a year behind him that we can classify in the 'dream' category... He dominates radio stations, fills halls and wins valuable music awards. Suffice it to say that he recently placed three Porins in his display cases intended for the safekeeping and proud presentation of the awards he won. Those for Song of the Year, Best Vocal Collaboration and Best Video Number. Because of all the above, tickets for his concerts, we saw for ourselves, are almost impossible to get. But don't worry. In September, Matija accompanied by his band will perform in front of the HR Days conference audience in September and no one will be left "in front of the hall".
Wine tasting & Speed dating
A soul without wine is short of breath. Therefore, in order not to run out of air, after listening to the lectures and participating in the workshops, delight your palate and join us for a wine tasting. In good company! In addition to excellent wines, in a relaxed environment try all the possibilities of business Speed ​​Dating, i.e. speed dating where you will be joined by other conference participants. Exchange ideas, comment on what you saw at the conference and agree on future collaborations. Or, simply, enjoy a drink.
The wonderful ambience of the Lone Hotel
Surrounded by the greenery of the Zlatni Rt forest park, located a step or two from the sea, the luxury hotel Lone has been our loyal host for many years. It is decorated with a unique combination of superb beauty, style and design, and with its rich offer of various contents, it will satisfy even the most picky among us. Just like in a contemporary art museum, every detail in the Lone Hotel will inspire you to explore. And enjoyment.
Surrender to the charms of the all-inclusive service
Rovinj is an inimitable, unique and magical city. One of those that, at every corner, offers the opportunity to create perfect photos for our private collection or posting on one of the social networks. It's hard to imagine that anything could make it even more magical and your stay there more memorable, isn't it? Let us try to make it happen! In addition to its uniqueness and beauty, the Lone hotel will delight you during your two-day stay with its all-inclusive offer, which includes a sumptuous buffet breakfast and lunch, rich coffee breaks that will fill us with energy during the breaks between lectures, workshops and round tables, and an evening reception and the unmissable HR nights party, which is eagerly awaited. And which will be talked about until the next edition of the conference...