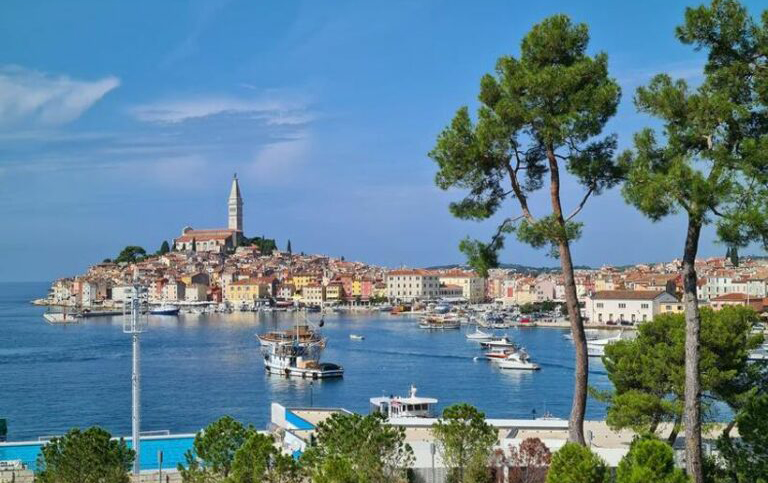 We are only two months away from this year's, tenth in a row, meeting of the HR community in Rovinj. You can secure your place at the Early Bird price until July 31.

Successful leaders, those who have earned the trust of the people around them with their work, lead their employees well. They transfer important knowledge to them, develop them, motivate and manage team processes. On the other hand, unsuccessful managers with their decisions and actions make life miserable for subordinates and cause financial losses to the organizations they work for.
In the age of the 'Big Quit' and the merciless battle for every candidate that has been going on in the labor market for some time now, it is good leaders who make the difference.
We will talk a lot about excellent leaders and the skills they possess, as well as building an inclusive business culture interwoven with empathy and authenticity, in the calm of the summer, at 10. HR days conference!
Anniversary edition of leading regional conferences on human resources, which has been gathering the HR community in one place since 2013, will take place September 21 and 22 in Rovinj!!
At the conference, you are expected to:
World renowned lecturers
The world's leading authorities in the field of human resources will share their rich knowledge and experience with you. Unsurpassed communication expert Antoni Lacinai, multicultural expert Dr. Evi Prokopi, business trainer Pilar Cabral Majerović, 'director of enthusiasm' Johan Driessens, 'Chief Heart Officer' Claude Silver, executive trainer and lecturer Daniela Landherr and assistant professor Maja Parmač Kovačić and Professor Zvonimir Galić from the Faculty of Philosophy, University of Zagreb are coming to Rovinj. Find more details about their lectures HERE.
Masterclass workshop 'I as a leader'
We are all, more or less successful, 'leaders of our own lives'. The goal of this masterclass led by Pilar Cabral Majerović is to dive deeply into ourselves to discover if we are the leaders we always wanted to be. This is an opportunity to see yourself 'from the outside', through a different perspective, while awakening your curiosity by using all available senses. Curiosity, playfulness and vulnerability are more than welcome, says Pilar!
Workshops, workshops, workshops!
If we have learned anything during all the previous editions of conferences, it is that there are never enough quality workshops! This is exactly why we have prepared a series of useful and practical workshops this year:
'How to win the war for talent? Start keeping your talent!', Johan Driessens
'Hiring – Culture add or culture fit', Daniela Landherr
"Leaders in the age of the Big Quit: Five key skills for leading people", Zvonimir Galić and Maja Parmač Kovačić
'What is the connection between leadership and sick leave?', Sandra Ćupurdija and Maja Vučić
HR practices
Do you have an HR practice that has changed the work atmosphere and satisfaction for the better? Submit it to the competition for the best regional HR practices!
The expert jury will choose the five best practices, which will have the opportunity to present themselves to the conference audience. The audience will also have the final say on which practices will receive recognition for the Best Regional HR Practices. The news is that starting this year, in addition to companies from Croatia, companies from Bosnia and Herzegovina, Montenegro, Macedonia, Slovenia and Serbia can also register internships. The application deadline only lasts until July 25 so hurry up!
As you can see, there are many reasons why no HR professional should miss this year's HR days, and your place at the conference at Early Bird price ensure until July 31.
Partner of the conference is Algebra, and the sponsors LQ, HR cloud, Halpet and Life Friendly Firm.
See you in Rovinj!