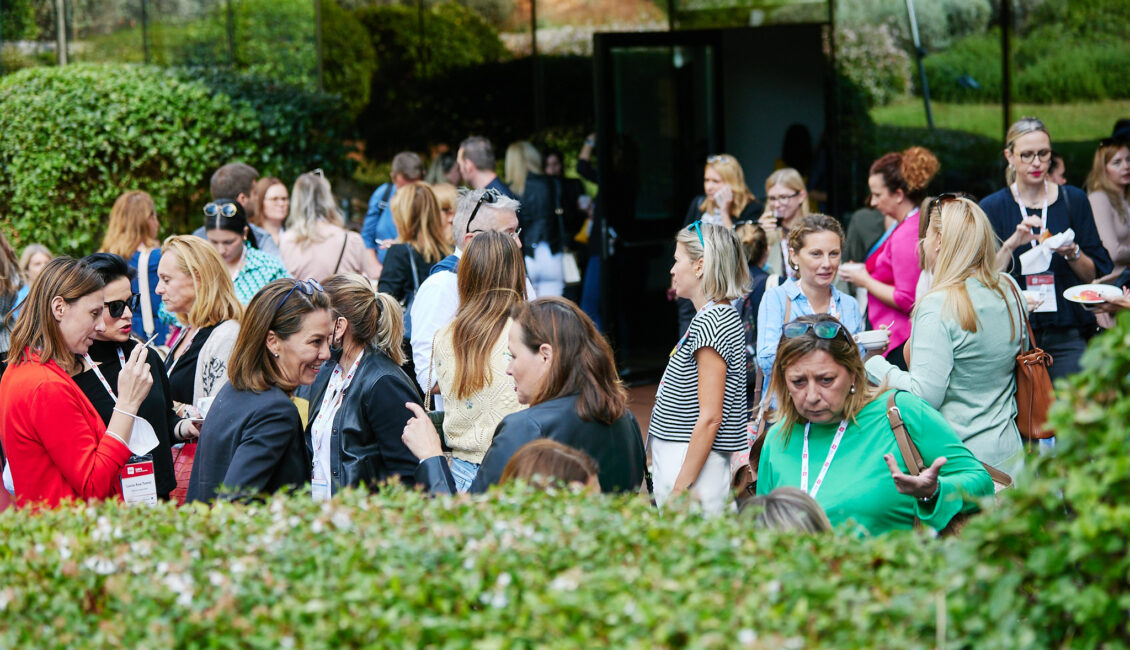 In September, just before we replace the colorful summer outfits with those more suitable for moody autumn, the largest regional conference dedicated to connecting the HR community will celebrate its tenth birthday. will celebrate its 10th birthday.
Some days are more special than the others. That's just the way it is. For example, first day of school.
Regardless of whether we have found ourselves in the role of a first-grader or a parent who is nervously letting a child into this wonderful, but still completely new and foreign world. Then to pass the driving test. Buying a property that will become our future home. Wedding day…
What makes those days different are the feelings. That is, a whole range of different emotions. A wild dance takes place inside of us, in which elation, joy, pride, and nervousness take equal part. And anticipation. In order to welcome them ready, we diligently prepare for them for days, weeks, even months.
Just as the entire HR community has been preparing for this year's tenth HR Days conference
The biggest meeting of HR professionals from Croatia and the region, together with special and dear guests who come to the conference from the farthest corners of the world, will be held in a well-known place, in beautiful Rovinj, 21st and 22nd of September
Over the past nine years, the conference has become an indispensable destination for all passionate HR professionals who are continuously working on themselves, but also on the development of the profession, and we present ten reasons why you should welcome the end of summer to the 10th HR days conference.
1. Outstanding program
We are extremely proud of the fact that we raise the bar of excellence, that is, the quality of the program and content of the conference, year after year. We dispel myths, point out trends and talk openly about the challenges facing our profession. In order to continue walking on the same, well-trodden path, we have proudly prepared interesting lectures and round table on current topics, and the list of lecturers who will step under the spotlight of the stage in Rovinj this year has never been more impressive.
2. Knowledge shared is knowledge multiplied
Working on yourself is a prerequisite for personal and professional progress. We all know that. Thanks to interactive and practical workshops led by experienced HR professionals, through group work and an open exchange of ideas, during which there are no stupid questions and missed solutions, you will enrich your knowledge and improve your skills!
3. Exchange of experiences
Theory is useful, no doubt about that, but practice is what interests us the most, right? With this in mind, since 2010 we have been finding and rewarding the most successful HR practices in the entire region. New, original ideas and creative projects, questioning the previous way of working and coming up with bolder solutions and different and more transparent management of employees are what we are looking for, and we will present the best HR practices, initiatives and actions again at the conference itself.
I ne zaboravite, upravo Vi donosite konačni sud o tome tko je ponosni vlasnik najbolje regionalne HR prakse.
4. One, two, three... Let's inspire!
Modern HR professionals are constantly expected to come up with new and inventive solutions. Unfortunately, the deadlines for their delivery are getting shorter, and the pressure is constantly increasing. In such circumstances, our inspiration can disappear. Or hide for a while. Fortunately, HR days offer a completely different environment, as if created for turning our brain circuits more energetically and releasing creative brakes.
5. Networking, networking, networking!
The world has long since become a 'global village' in which success is reserved for those who nurture quality relationships with their neighbors. The two-day meeting of around five hundred HR people of various profiles from Croatia and abroad is a perfect opportunity to meet new people, exchange information and create long-term business (as well as private) connections.
6. Opportunity to charge batteries
Do you need a break from work and a break from the usual everyday life? Say no more! In addition to the so-called apart from the working part consisting of lectures and workshops, the conference also offers its visitors the opportunity to relax and rest. Enjoy the hotel's wellness and spa oasis, take a walk along the many beautiful promenades and swim in the crystal clear sea. Your batteries will thank you. :)
7. HR nights and summer night fever
From day one, we have been supporters of the idea that for any success in life and business, apart from dedicated work, good fun is equally important (and often even more important). That is why every year after the end of the first day of the conference we organize parties that leave no one indifferent and that last well into the night. Or until morning. See you on the dance floor!
8. Laugh is the best medicine
They say that 'a smile is the shortest distance between two people'. Judging by the photos that immortalize moments from previous editions of the conference, and which are dominated by smiles stretching from ear to ear, the distance between the HR days participants is - minimal. Almost non-existent. In order for the next edition of the conference to take place in the same positive atmosphere, we are also preparing some surprises. We will bring more details soon.
9. Prizes
Although at most birthday parties it is quite common practice for the celebrant to receive gifts, rather than give them to the guests, this is not another ordinary birthday celebration. We have prepared ten great prizes for you that will make your stay in Rovinj even more special!
10. One word - Rovinj!
Even those who have visited it countless times agree - it is always the right time to return to Rovinj! The most photogenic city in the world has a long and rich history, playful architecture and a number of cultural sights, and we can't wait for September to explore its beauties once again.